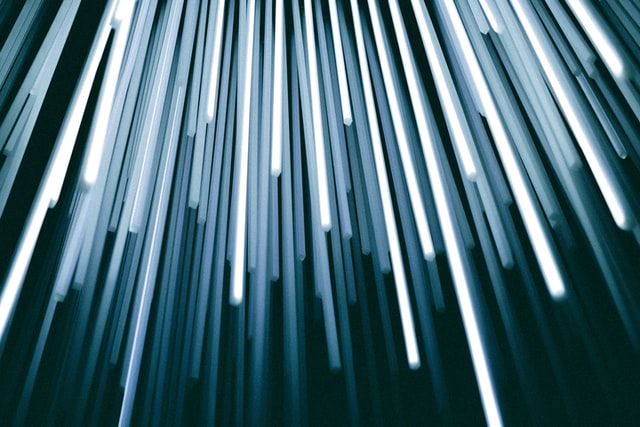 2020 was a vibrant year for IPv4 market and registry updates. About 42 million numbers were transferred in 2020. An additional 47.5 million numbers were updated due to company mergers and acquisitions.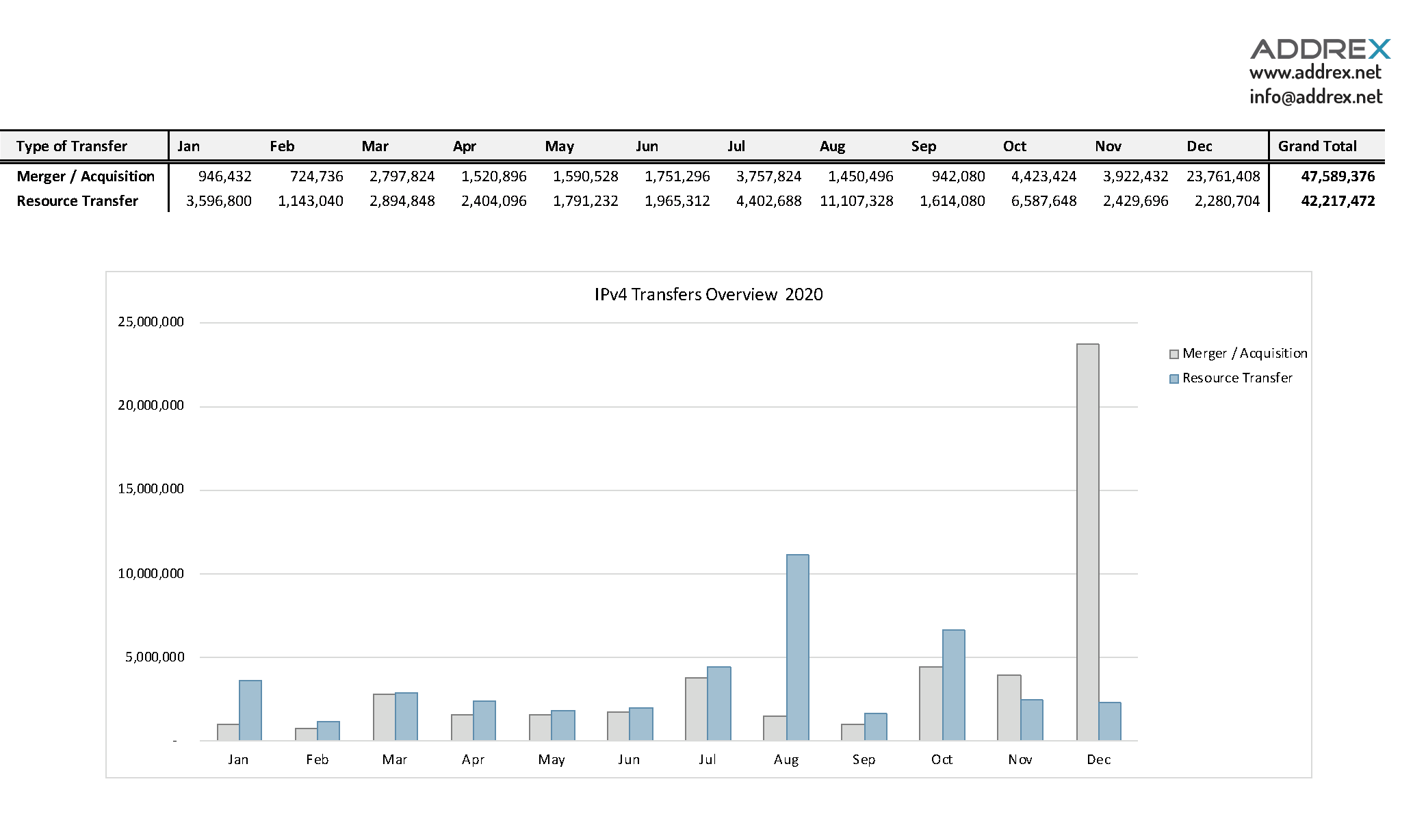 The single largest transferred CIDR block this past year was a /9, going from APIDTT PTY LTD to Alibaba.com Singapore E-Commerce Private Limited. The decision to transfer and sell this historical resource was made by the WIDE project, the holder of the original 43.0.0.0/8 block. The funds received will support vital Internet development initiatives in the Asia Pacific region. Another large transfer from the same /8 block was made earlier in the year, a/10 received by Tencent Cloud Computing (Beijing) Co., Ltd. The remaining /11 is still held by APIDTT PTY LTD in the APNIC database.
Some notable M&A updates resulted from the merger between Sprint Corporation and T-Mobile USA Inc. that was officially completed in April 2020. Including transfers resulting from the earlier merger of Tele2 NL and T-Mobile NL, a total of 22.5 million numbers were updated to the current holder.
Examining the transfer logs provided by the RIRs in greater detail, we identified some transfers that should have been recorded as M&A, as they resulted from changes in company administration. After analyzing the names of the originating and receiving organizations, we estimate that about 3.3 million numbers were administrative in nature and not policy transfers. Example reasons include:
Transferring blocks from parent organization to subsidiary;
Updating blocks from a former subsidiary no longer in operation to the current company name;
Sharing resources with strategic technology partners; and
Simply moving blocks from one org handle to another in the registry database.
When looking at RIR transfer logs, we should also keep in mind that APNIC doesn't differentiate between administrative updates and policy transfers, while RIPE doesn't include Legacy blocks in their transfer logs. Below is our summary of 2020 market transfers: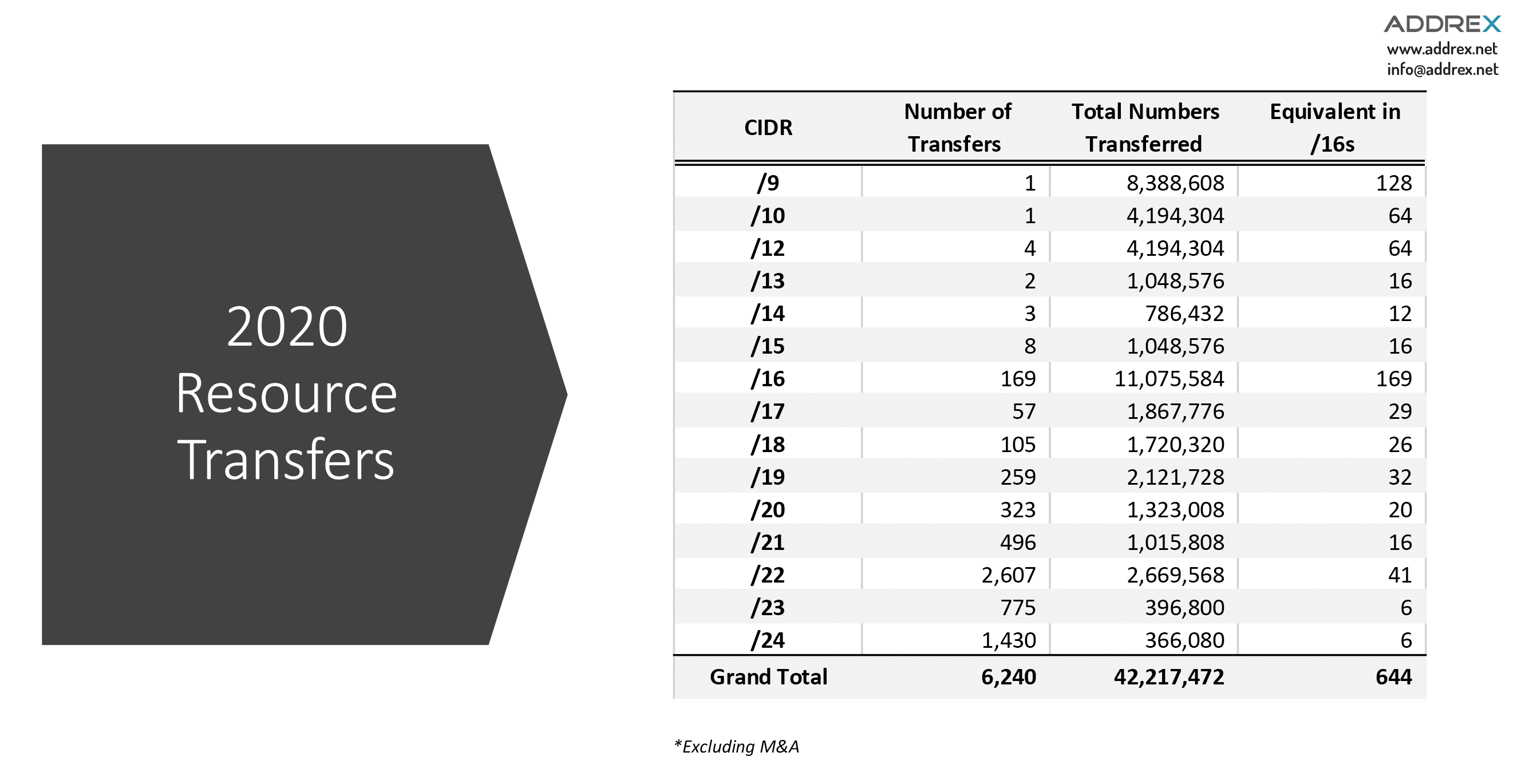 The year ended with cloud infrastructure providers, Internet hosting companies, data center operators, mobile network operators, and e-commerce companies being top buyers in the IPv4 transfer market. We are enthusiastic to see what 2021 brings, and will continue to monitor and analyze the exciting market of IPv4 transfers.