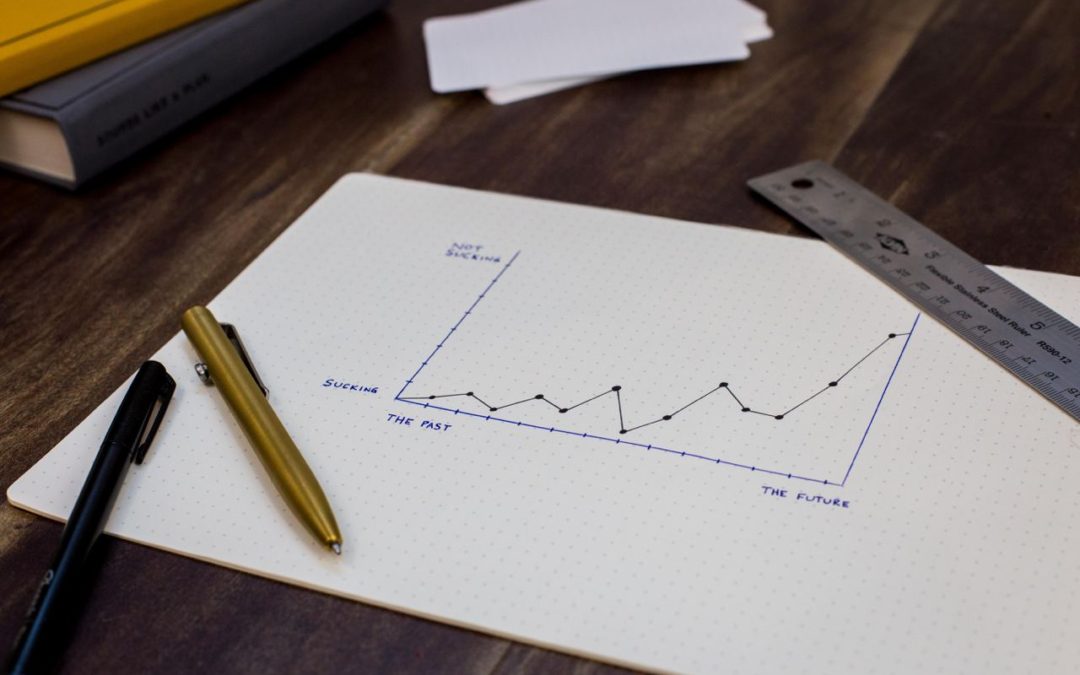 With one more month of 2020 ahead of us, we have already witnessed a highly active IPv4 transfers market this year. According to the transfer logs (raw data) available from the Regional Internet Registries (RIRs), over 40 million numbers have been transferred since January 1, 2020. About 20 million additional numbers have been updated due to company mergers and acquisitions.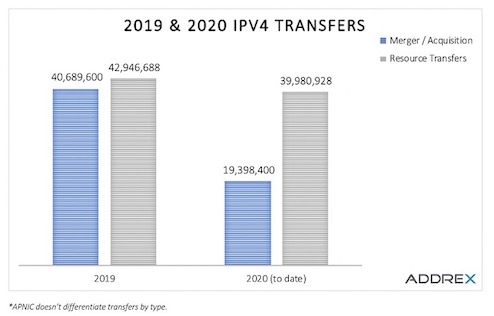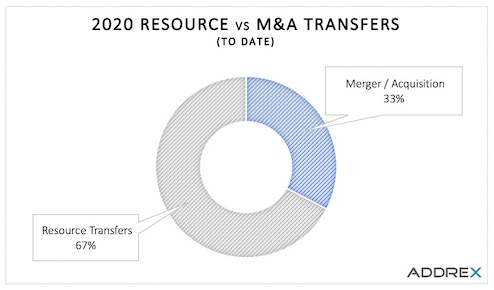 Our analysis shows that the market varies considerably in terms of size and number of transactions. Transfers in the
ARIN
and
APNIC
regions are dominated by fewer organizations that acquire larger blocks, while number blocks in the
RIPE
region are mostly transferred in small blocks (for example, /22).

If we look at overall resource transfers, /21 and smaller blocks are the most commonly transferred block sizes.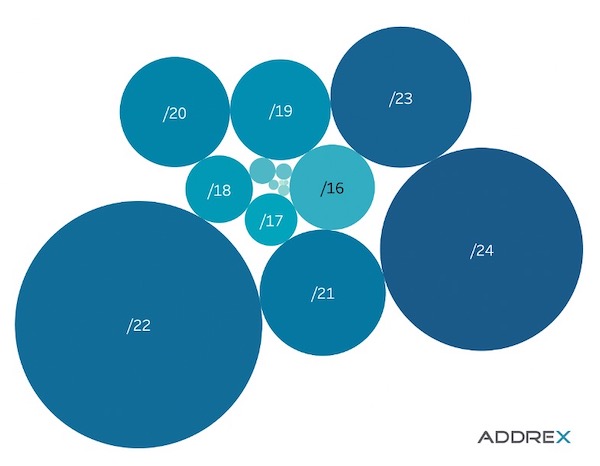 As always, we will continue to monitor and analyze the IPv4 transfer logs to help our clients better understand the IPv4 market and will provide another overview of the entire year in January 2021. As of today, the data shows a mature and well-established secondary IPv4 number block market, with cloud service providers and ISPs contributing the most activity.